How to Install CommentLuv on Blogger Blogs
Blogger has its own default comment system, I think many of the bloggers are frustrated with their default comment system, the default comment system doesn't look like attractive so readers and visitors will rarely leave comment or feedback for you on your blog. If they find good interface or new system, they will feel free to leave a comment on your blogs. Comment-Luv is the new system which is mostly used by WordPress users but nowadays it is popular in blog spot.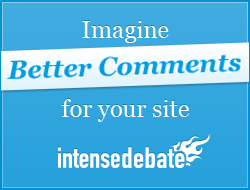 What is CommentLuv?
The idea behind CommentLuv is to reward your blog readers and blog commenters by linking to their latest blog post. This is beneficial to the commenter because other visitors are more likely to click on the commenter's latest post, and there is also the SEO benefit as well.
How to Install CommentLuv on Bloggers Blogs.
To install the comment-Luv on your blog your have to use another site
IntenseDebate
. It will allow us to use comment-Luv on blogs.
Go for above link IntenseDebate.
Sign Up.
Fill-up the form.
Tick on I want to install IntenseDebate on blog or websites.
Click on Sign Up.
Now go to This page- https://intensedebate.com/install, and specify your blog or website.
Now go to your blog. Make sure that you have to backup of your template.
Now Click on Given Link- ReInstall.
Now you have to choose downloaded template file. [Click on Choose File].
Upload File and Continue.
After uploading your blogger template it will show you the new window and XML code.
Copy that XML code and paste it into your blogger template. Blogger>template>Edit HTML- Select All Code of Your Blog, Paste Previous XML code.
Now Save your template.
Now return to IntenseDebate account, scroll down and click on Configure IntenseDebate Account.
Now click on Plugins button.
After clicking on Plugins it will show you the lists on plugins scroll down and find for CommentLuv.
Click on Activate Button. that's it you are done.